Consortium meeting 5 28/3/2022
Onze hybride fysieke/online consortium meeting vond plaats bij Millvision in Raamsdonkveer.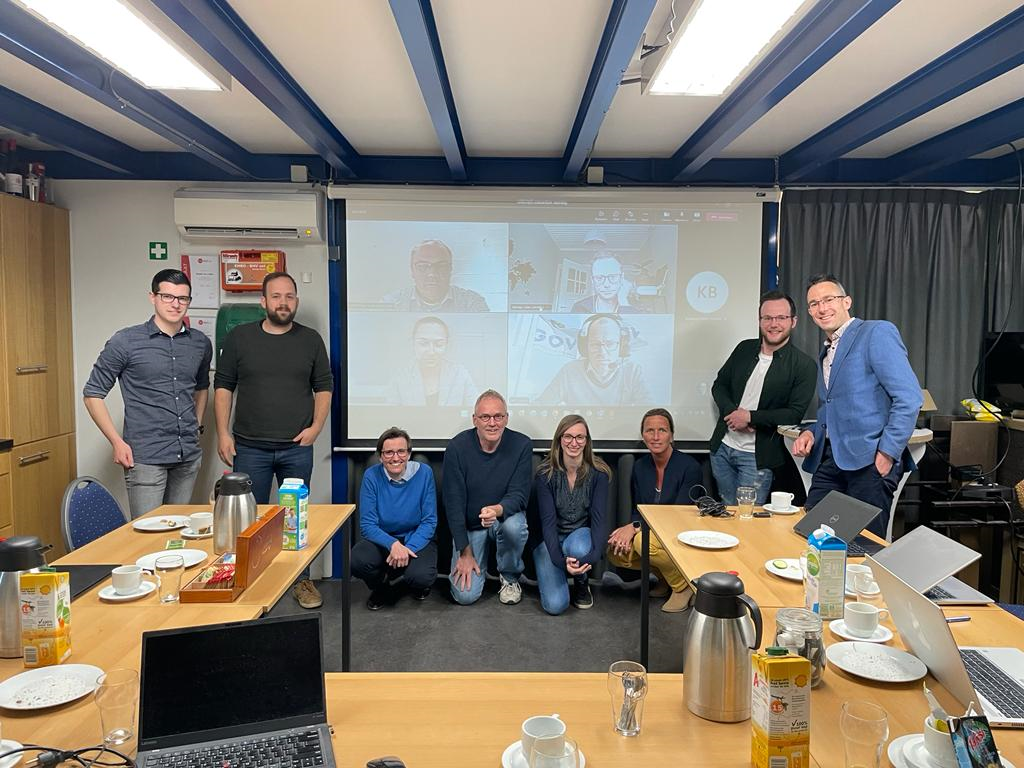 GREENER workshop 4 oktober 2021 – openbaar toegangkelijk
Op 4 oktober, 2021 wordt onze eerste GREENER workshop georganiseerd, toegangkelijk voor iedereen die zich registreert via https://forms.gle/EM7ZSmGkCMNABqbV6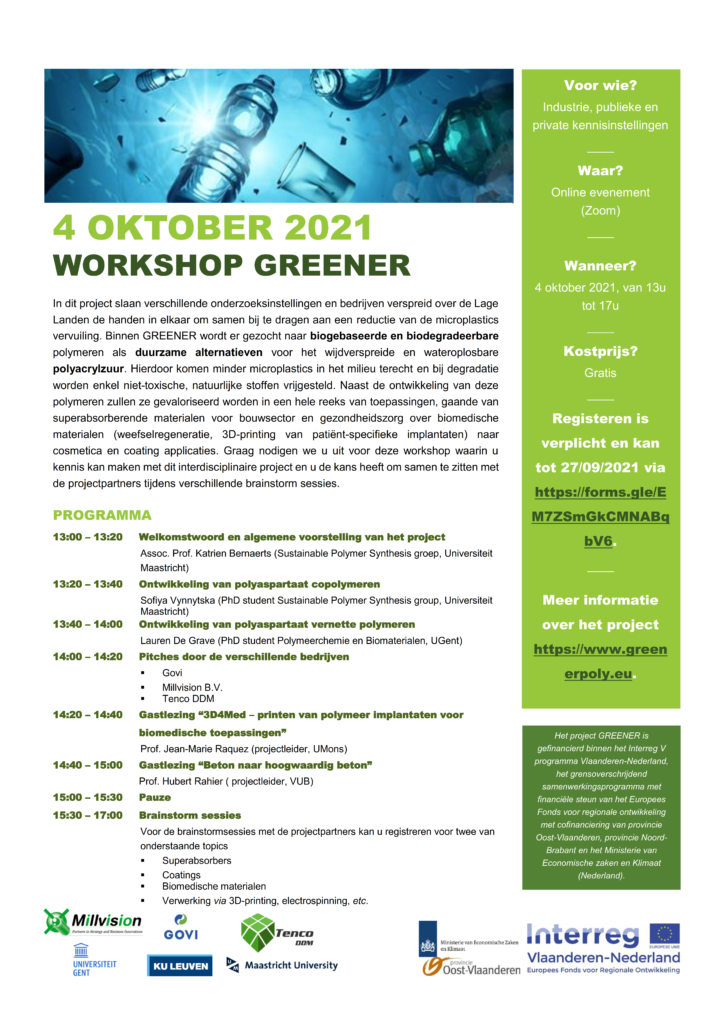 On October 4, 2021, our first GREENER workshop will be organized. This workshop can be attended by everybody who registers via https://forms.gle/EM7ZSmGkCMNABqbV6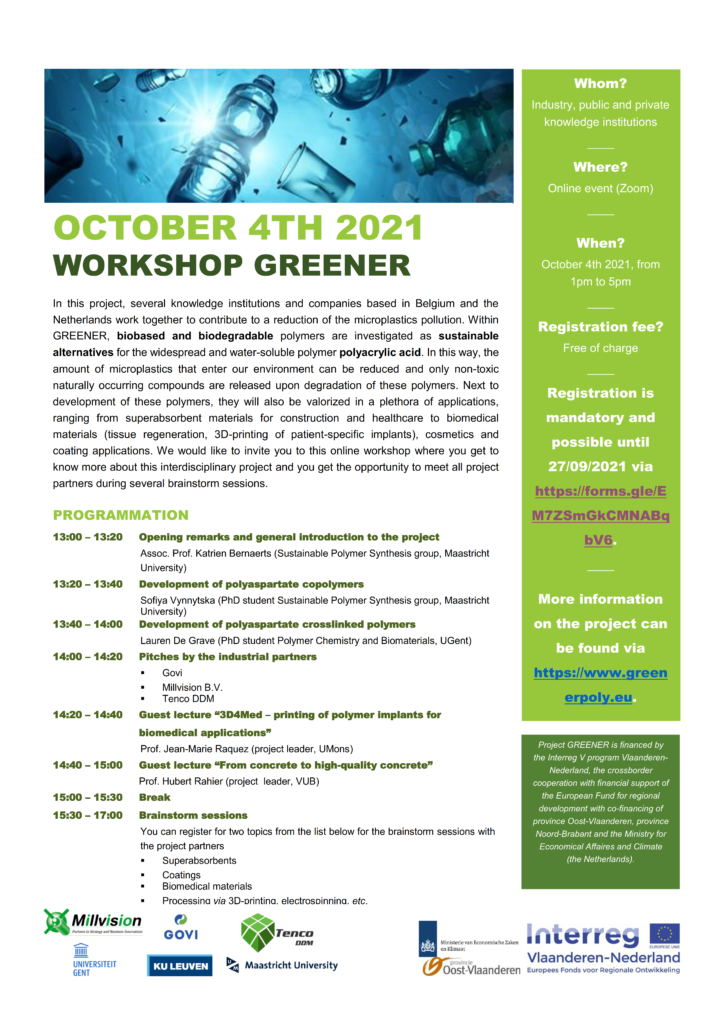 Consortium meeting 3 op 8 april 2021
Op 8 april hadden we mid-term project review met de mensen van Interreg. Nog steeds online.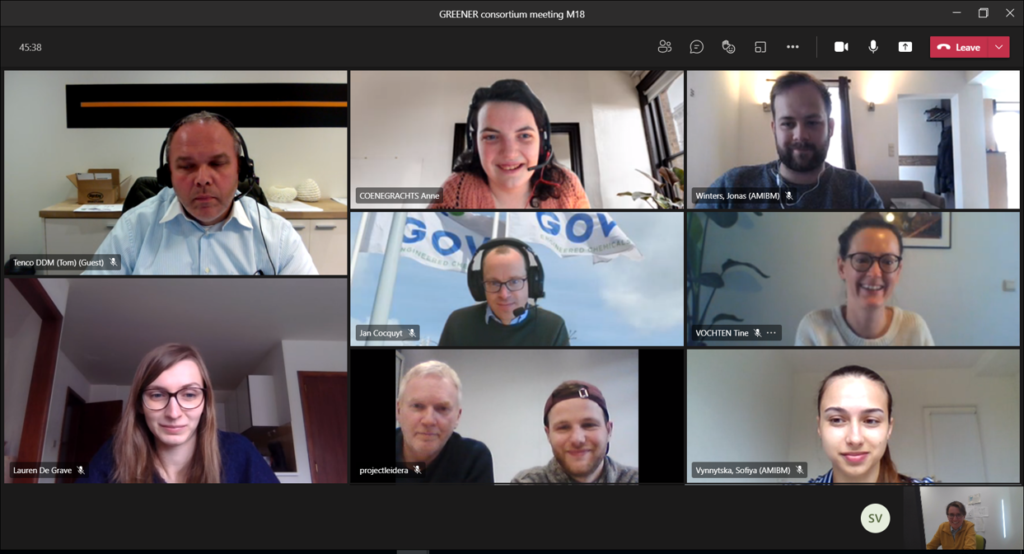 Greener poster presentaties in september 2020
Lauren De Grave (UGent) heeft een poster over GREENER gepresenteerd op Knowledge for Growth 2020, 9 september 2020.
Millvision heeft de GREENER poster gepresenteerd op Natural Fibertastic 22 september 2020.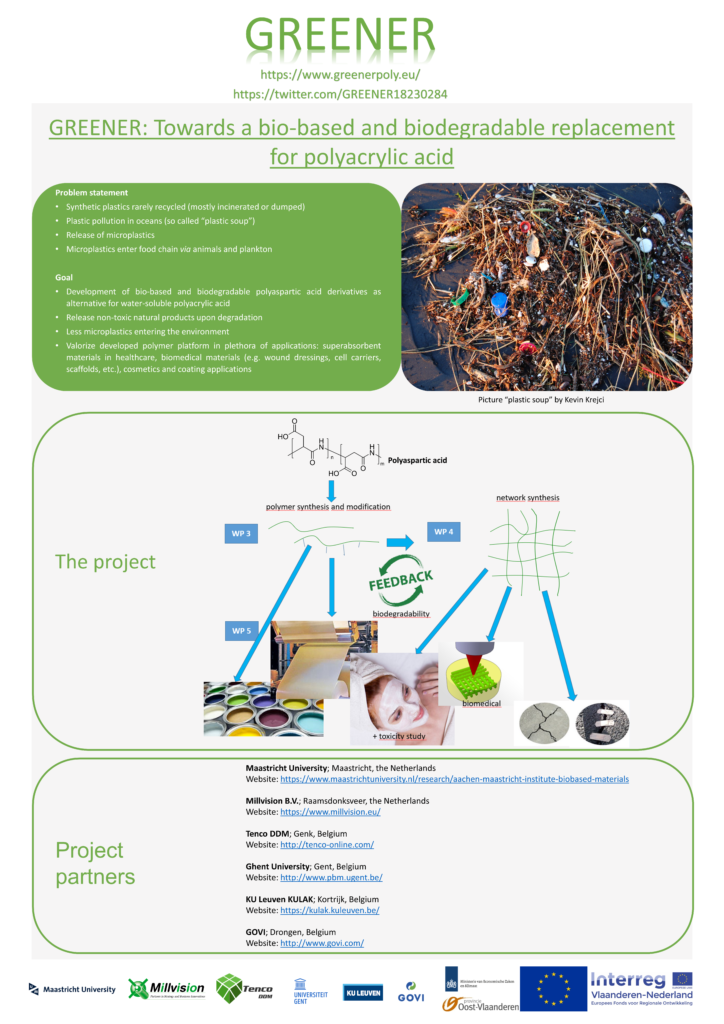 Consortium meeting 3 september 2020
Opnieuw een online consortium meeting in september.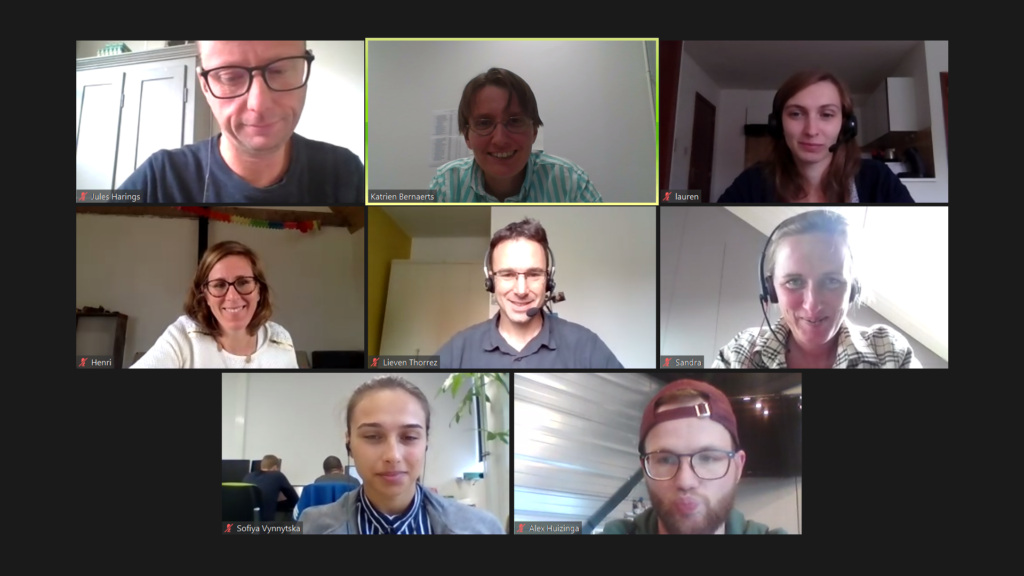 Consortium meeting 23 maart 2020
Consortium meeting 4 op 8 April 2021
Normaal zou onze GREENER consortium meeting plaats hebben gevonden bij Govi in Drongen, maar omwille van de Corona crisis hebben we online vergaderd via Skype.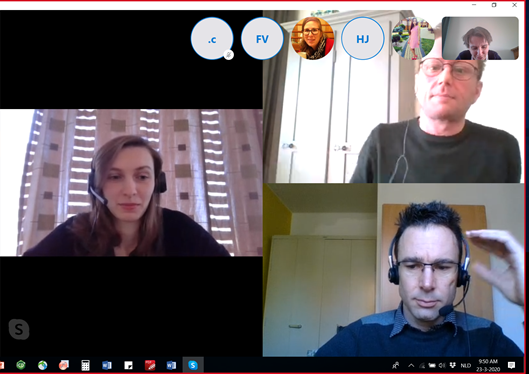 Startvergadering 23 september 2019
De startvergadering van GREENER had plaats op 23 september 2019 bij Universiteit Maastricht op Chemelot in Geleen (Nederland).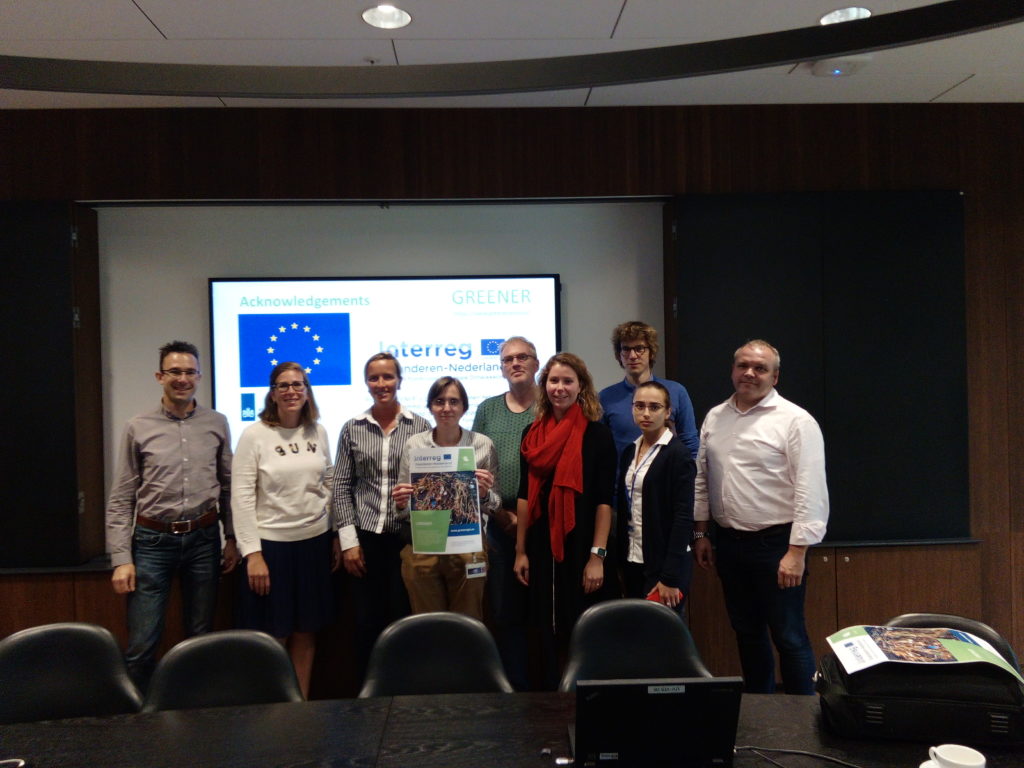 Copyright © 2019 GREENERadmin